Reaching the point in your business at which you have to hire support (virtual assistants, social media mangers, online business managers, etc.) is a huge milestone and success. If this is you, or it's a step you are looking forward to, CONGRATULATIONS!
However, hiring can become a stumbling block for entrepreneurs who don't know what to look for in a support team.
It can be difficult to know what kind of support will really serve you best, and many of the entrepreneurs I speak with simply don't know where to start or what questions to ask to ensure that the candidates they talk to are a good fit.
I'm Jacqueline, and you're seeing me here because Ellen and I have built an incredible partnership in the 1.5 years that I've been her Virtual Assistant!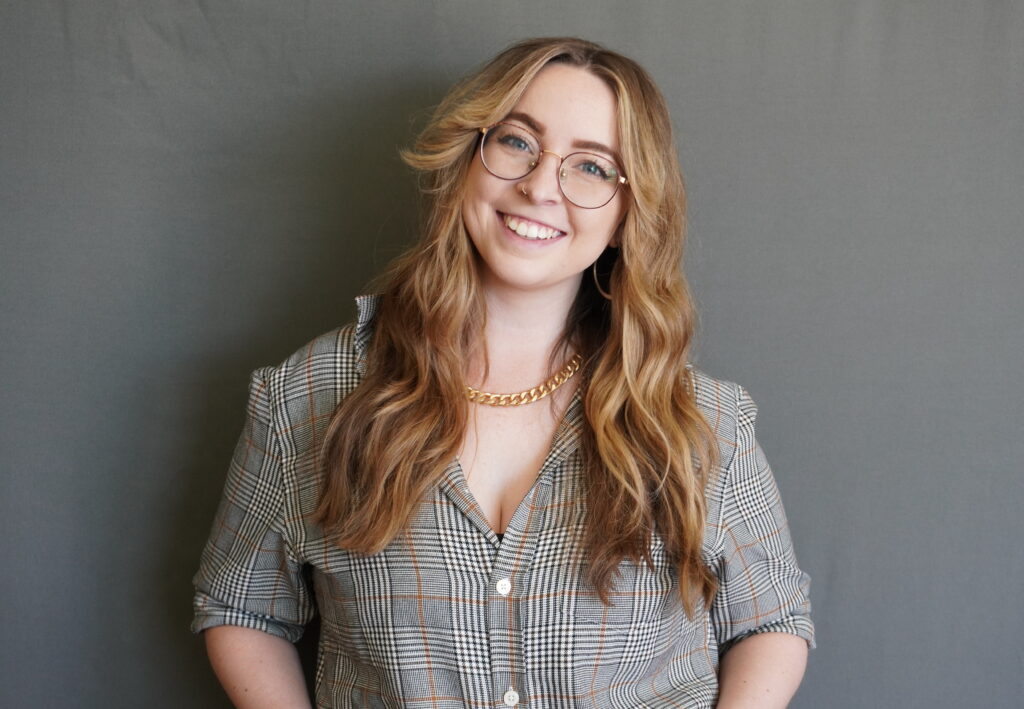 We became friends through singing and wellness circles years ago, so when I started my VA business, it felt like a natural partnership. I've enjoyed being a supportive resource in growing Ellen Broen Coaching, and have also experienced incredible growth in my business, much of it due to participation in the Powerhouse Entrepreneur Program with Ellen.
As a VA turned CEO of Vine & Venture Virtual, a virtual assisting firm for coaches, many of my discovery calls are often spent answering the question of "So, how does this VA thing work?" and getting to know each other personally and professionally to ensure that our partnership will be a good fit.
I consider myself an expert in quickly building trust and connection with potential clients in our very first calls, and I teach VAs on my team and in my mentorship program how to do the very same. This trust is built quickly upon a commitment to listening with intention, creative problem solving, and the express desire to ensure that you (the client) leaves the zoom room feeling that they are fully heard and understood, and that there is a mutual commitment to growing together and meeting their needs.
Today I want to share how you can best know what to look for in a VA, and how to come into these initial conversations asking the right questions to ensure that you get the support you crave, set the foundations for a fruitful partnership, and know the difference between who is the right fit for you and who is not.
What to look for in a VA (before the first call)
If you are in that "I don't even know where to start" place, well… you found your starting place by reading this blog!
Before you begin your search, the most important thing that you can do to set yourself (and your future VA) up for success is to take inventory of your business and determine what tasks you are looking to offload or get expert support with. This can be anything from menial operations tasks you just don't like or don't have time for, to larger areas of your business like managing your social media or client correspondence. I recommend making a list or chart where you can categorize all of the moving parts of your business into categories like "KEEP, MAYBE DELEGATE, & DEFINITELY DELEGATE" (or whatever flavor of that you like).
This will give you a starting place to begin looking for good support people who have strengths in the areas you need help. Ideally, we don't want you to get just ANY help, we want you to get the help you REALLY need from someone who can provide it excellently.
It also helps to have a budget in mind as to how much you are willing and able to pay for the support you need. Rates for VAs and other Online Service providers can vary from minimum wage to $70-80/hr, depending on expertise and experience.
And trust me… you get what you pay for!
So now, with your mighty list in hand, you can begin your search. If you're unsure of where to look, here are my recommendations on where to start:
GET REFERRALS. I cannot stress this enough! There are thousands of fish in the sea, but the spots you are most likely to catch good ones are the spots where other people you trust have caught big fish already. Does that metaphor work? Haha. Approach other entrepreneurs you trust who work in the same or adjacent industries as you do, and ask them who they are working with and who they know. Vine & Venture has scaled and grown massively because we are constantly getting referred, and while each referral is a huge win for us, I also think it serves the coaches we work with dramatically as it allows us to be a shared community resource and establishes a high level of trust in our expertise. You can usually trust the people who the people you trust….trust.
Approach an agency. While many VAs and service providers fly solo, there are numerous agencies you can go through that will pair you with a VA who is a good fit for you. This gives you the ability to go to one place and still get the benefit of a few different people with different strengths. Depending on how that agency pairs VAs with clients, you may even be able to talk with a couple different people to make your decision. And even if not, you hopefully will have the expertise of whoever runs to agency to ensure that your needs are met by the person who you are paired with. I navigate these conversations often, and clients who work with other VAs within our agency are always thrilled with the thought and intentionality that goes into pairing them with the right person. Look out for this intentionality when you are having these conversations.
Explore VA job boards or freelancer databases. This is not my favorite option. When you cast too wide a net, you sometimes catch trash. However, this is a good option for if keeping your budget low is a priority, and you're willing to sort through the less-than-ideal applicants in order to get a low rate. If you choose this option, be sure that your job description is ultra specific from the start, and that you manage your expectations where quality is concerned.
In short, I recommend getting referrals from trusted colleagues above all!
What to look for in the 1st call
Once you have some leads or referrals for support, the next step is the Discovery Call. This is where amazing relationships start, and a place for you to discern if that service provider is truly right for you. From the perspective of a seasoned VA, here are some immediate red and green flags you can look for.
GREEN FLAGS
Takes the initiative to ask you more about yourself, your business, and your goals
Has a vibe you like. This is a business relationship, but compatibility of personality is important.
Responds confidently when discussing specific skill areas. When you ask about the ones that are important to you, they lead with a can-do attitude.
Are not afraid to say "I don't know", but show initiative and that they will figure it out!
Has established strategies for the systems you need, and is willing to customize them to your business.
Uses client-centric language often, focusing on the ways they can help you and how they fit into your business
Gives new and constructive ideas for ways they can help implement better things into your business.
They know their worth and are comfortable setting boundaries, but are kind and professional when doing so.
RED FLAGS
Makes the call about THEM, and doesn't take genuine interest in or ask deeper questions about you and your goals.
Seems clearly unconfident in skill areas that are important to you, and portrays the lack of confidence negatively.
Isn't a good fit personality-wise.
Cuts right to "the business" of how they get paid, hours, contracts etc. without thoroughly exploring the larger parts of your partnership and how they can help you.
Can not cite specific strategies or systems they use.
Does not have any portfolios, work samples, or references (this shouldn't be an issue if you get referred to this person!
They seem to have no boundaries and will bend to literally anything you say. This may SEEM like a can-do attitude at first, but you will quickly discover that a VA who can not set boundaries comfortably & kindly with clients burns out and becomes inconsistent and unreliable.
So with these in mind, how can you as the business owner ask the right questions and get a good feel for whether the service provider you are talking to is right for you?
First of all, remember that this is a conversation, and the best way for you to get the full picture of who this person is will be to come in committed to genuine conversation. We don't want to waste your time with small talk, but a great VA is also looking for fruitful partnership and wants to LIKE the people they work with, too.
If you come into this hiring process looking for an employee, you will likely attract low-vibe support. If you approach it looking for a partnership, you will find service providers who value mutual growth and respect and will help your business grow! So, don't be afraid to be yourself and open up conversation so you can get to know each other.
Getting down to business, what are some productive questions you can ask to help your discernment in this process?
Once they ask about and understand your goals, ask about theirs! This will give you a good idea of their business trajectory and what they are passionate about, which helps you understand their motivations and how those passions align with your business.
Are there any ideas you have for how we can improve [skill area] based on what has worked for your other clients?
Do you have examples of work in [skill area] that I can see or that you can tell me about?
How do you see our partnership working on a daily/weekly/monthly basis, and what does your onboarding process look like?
What do you value in a partnership with your clients?
These questions are a great starting place to both get important information and logistics arranged. But they pull double duty! Questions like these encourage connection, and produce answers that will help you really get to know if they are a creative, collaborative, and results oriented person who will be a valuable partner in your business.
I encourage you in this process to remain open to possibility and listen to your intuition above all. You can build a rich and fulfilling relationship with those who support you, but the first step is to partner with the right person and set an early commitment to be real partners in the growth of your business.
I hope that these guideposts help you to find that person for you!
---
Jacqueline is a virtual assistant and social media manager, turned CEO of Vine & Venture Virtual, a VA firm for coaches. She and her growing team partner with coaches with custom tailored packages to uplevel and maintain their systems, bring projects and products to life, and engage their audiences, among many other things. Through her work as a VA coach, she mentors hundreds of new virtual assistants through Venture VA Academy. For more info, you can reach out to her HERE!